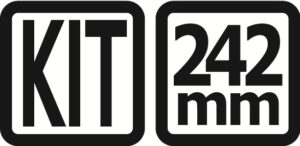 VTR Body Specifications
Wheelbase : 242mm
Width : 180mm
Body : 1.2mm thick polycarbonate
Accessories : ABS / Nylon / Polycarbonate
Including:
Including body mask, body sticker, double-sided tapes. manual and as shown as photo.



CROSS TRAILER VEHICLE
High-efficiency Planetary Gearbox
The Reverse Rotation Transfer Case
Aluminum Suspension System
AMS / CMS
CTS CHASSIS
Born from the vision of a pure driving experience, the vehicle was designed
to be the most capable vehicle on and off the road.